Here are the bios of the tie-in and novelization writers quoted in our Articles.
ALINA ADAMS is the author of "Oakdale Confidential," a tie-in to the Emmy Award winning soap opera, "As The World Turns," which hit #3 on "The New York Times" best-seller list for two weeks in April of 2006. An expanded edition, "Oakdale Confidential: Secrets Revealed" was released in November 2006. Alina also writes The Figure Skating Mystery series for Berkley Prime Crime ("Murder on Ice," "On Thin Ice," Axel of Evil" and "Death Drop," to date), and has published three books of skating nonfiction as well as four romance novels. Her websites include www.OakdaleConfidential.com, www.FigureSkatingMystery.com, and www.AlinaAdams.com.
BURL BARER is the Edgar Award winning author of THE SAINT: A Complete History, and other tie-ins and licensed works featuring Leslie Charteris' "Robin Hood of Modern Crime," Simon Templar, including CAPTURE THE SAINT, and THE SAINT (a novel), adapted from the screenplay by Wesley Strick. Barer also wrote MAVERICK: The Making of the Movie and the Complete Guide to the Television Series, and a novelization of Stealth for the Japanese market. Best known internationally for his non-fiction true crime books (Murder in the Family, Head Shot, Body Count and Broken Doll), Barer also pens the Jeff Reynolds Mystery series (Headlock). "I love writing tie-ins," said Barer, "because there are unique challenges in capturing the essence of the core product while infusing the tie-in with its own distinct and complimentary identity."
DONALD BAIN, Jessica Fletcher's longtime collaborator on 31 MURDER SHE WROTE novels to date, is the author or ghost/author of more than 90 books, many of them bestsellers. Among his books, the airline comedy, COFFEE TEA OR ME?, published more than 40 years ago (reissued as a Penguin Classic in 2003), together with its sequels sold more than 5-million copies worldwide and was the basis of a television movie-of-the-week. Bain was the recipient of IAMTW's first Grand Master Award, the Faust, in 2006. He is married to RENEE PALEY-BAIN, also a writer, and who collaborates with him on the MURDER SHE WROTE series.
RAYMOND BENSON. RAYMOND BENSON is the author of 27 published books as of the end of 2012. Between 1996 and 2002, Raymond was commissioned by the James Bond literary copyright holders to take over writing the 007 novels. In total he penned and published worldwide six original 007 novels, three film novelizations, and three short stories. An anthology of his 007 work, THE UNION TRILOGY, was published in 2008, and a second anthology, CHOICE OF WEAPONS, in 2010. His book THE JAMES BOND BEDSIDE COMPANION, an encyclopedic work on the 007 phenomenon, was first published in 1984 and was nominated for an Edgar Allan Poe Award by Mystery Writers of America for Best Biographical/Critical Work. His most recent works are the first three novels in the BLACK STILETTO series (THE BLACK STILETTO, THE BLACK STILETTO: BLACK & WHITE, and THE BLACK STILETTO: STARS & STRIPES), with more to come. Using the pseudonym "David Michaels," Raymond is also the author of the NY Times best-selling books TOM CLANCY'S SPLINTER CELL and its sequel TOM CLANCY'S SPLINTER CELL—OPERATION BARRACUDA. Raymond's other recent original suspense novels are EVIL HOURS, FACE BLIND, TORMENT, ARTIFACT OF EVIL, and SWEETIE'S DIAMONDS (the latter won the Readers' Choice Award for Best Thriller of 2006 at the Love is Murder Conference for Authors, Readers and Publishers). A HARD DAY'S DEATH, the first in a series of "rock 'n' roll thrillers," was published in 2008, and its sequel, DARK SIDE OF THE MORGUE, published in March 2009. Also published in 2008 was the novelization of the popular videogame, METAL GEAR SOLID; its sequel, METAL GEAR SOLID 2—SONS OF LIBERTY, was published in the fall of 2009. Other tie-ins include HOMEFRONT—THE VOICE OF FREEDOM (2011), co-written with John Milius, and the recent HITMAN: DAMNATION (2012), both based on popular videogame franchises.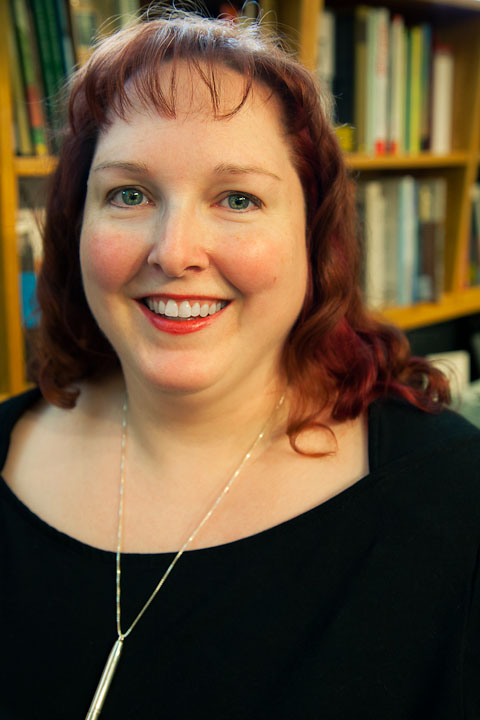 JENNIFER BROZEK is an award winning editor, game designer, and author. Winner of the Australian Shadows Award for best edited publication, Jennifer has edited ten anthologies with more on the way. Author of In a Gilded Light, The Lady of Seeking in the City of Waiting, Industry Talk, and the Karen Wilson Chronicles, she has more than fifty published short stories, and is the Creative Director of Apocalypse Ink Productions. Jennifer also is a freelance author for numerous RPG companies. Winner of both the Origins and the ENnie award, her contributions to RPG sourcebooks include Dragonlance, Colonial Gothic, Shadowrun, Serenity, Savage Worlds, and White Wolf SAS. Jennifer is also the author of the long running Battletech webseries, The Nellus Academy Incident. When she is not writing her heart out, she is gallivanting around the Pacific Northwest in its wonderfully mercurial weather. Jennifer is an active member of SFWA, HWA, and IAMTW. Read more about her at www.jenniferbrozek.com or follow her on Twitter at @JenniferBrozek.
MAX ALLAN COLLINS, an MWA "Edgar" nominee in both fiction and non-fiction categories, has earned fourteen PWA "Shamus" nominations for his historical thrillers, winning for his Nathan Heller novels, True Detective (1983) and Stolen Away (1991). His graphic novel Road to Perdition is the basis of the Academy Award-winning film starring Tom Hanks; a prose sequel, Road to Purgatory, was published by Morrow in 2004. His many comics credits include "Dick Tracy"; "Ms. Tree"; "Batman"; and "CSI: Crime Scene Investigation," based on the hit TV series for which he has also written video games, jigsaw puzzles, and a USA TODAY-bestselling series of novels. An independent filmmaker in his native Iowa ("Mommy," "Shades of Noir"), he and his writer wife Barbara frequently collaborate, sometimes under the name Barbara Allan.
GREG COX is the New York Times bestselling author of numerous books, novels, and short stories, based on such popular series as ALIAS, BATMAN, BUFFY, DAREDEVIL, FANTASTIC FOUR, IRON MAN, ROSWELL, STAR TREK, UNDERWORLD, XENA, and X-MEN. He also works as a Consulting Editor for Tor Books. He lives in Oxford, Pennsylvania.
KEITH R.A. DeCANDIDO is the author of over twenty media tie-in novels, as well as short fiction, comic books, eBooks, and nonfiction in the universes of Star Trek (in all its incarnations, plus a few new ones), Buffy the Vampire Slayer, Doctor Who, Farscape, Gene Roddenberry's Andromeda, the Hulk, Magic: The Gathering, Resident Evil, Serenity, the Silver Surfer, Spider-Man, StarCraft, Warcraft, X-Men, Xena, and Young Hercules. His work has made it to the USA Today, Locus, and Los Angeles Times best-seller lists, and has received critical acclaim from Artemis, Booklist, Entertainment Weekly, Library Journal, Publishers Weekly, SFX, Starburst, Starlog, Tangent, and TV Zone. Keith is an editor as well, having put together dozens of anthologies, some behind-the-scenes; the most recent are the Star Trek anthologies Tales from the Captain's Table, Tales of the Dominion War, and (with Peter David) New Frontier: No Limits. He also edits the monthly Star Trek: S.C.E. series of eBooks, which he co-developed. When he isn't writing and editing, Keith follows his beloved New York Yankees, plays percussion professionally, and practices kenshikai karate. He lives in the Bronx with his girlfriend and the world's two goofiest cats.
WILLIAM C. DIETZ is the best-selling author of more than thirty science fiction novels, some of which have been translated into German, Russian and Japanese. He grew up in the Seattle area, spent time with the Navy and the Marine Corps as a medic, graduated from the University of Washington, and has traveled to six continents. Dietz has been variously employed as a surgical technician, college instructor, news writer, television producer, and Director of Public Relations for an international telephone company. Dietz is the author of three STAR WARS novels, including DARK FORCES, Soldier For The Empire, DARK FORCES, Rebel Agent, and DARK FORCES, Jedi Knight, all of which were inspired by the popular DARK FORCES video games. Dietz wrote a novelization of HALO, The Flood, for Del Rey, which is based on the best selling XBOX game, and has been a national as well as category best seller. He is also the author of HITMAN: The Enemy Within, which is tied to the Hitman games, and Resistance: The Gathering Storm which is tied to the Resistance games, both for Del Rey.
MATT FORBECK has worked full-time as a writer and game designer since 1989. He has helped create collectible card games, roleplaying games, miniatures games, board games, computer games, and toy lines and has written short fiction, comic books, magazine articles, and novels for companies including Wizards of the Coast, Games Workshop, WizKids, Playmates Toys, and Mattel. His tie-in novels cover Eberron, Knights of the Silver Dragon, and Blood Bowl. He is a proud member of the Alliterates writers' group and the International Association of Media Tie-In Writers. Projects he has worked on have garnered twelve Origins Awards and five ENnies. He lives in Wisconsin, with his wife Ann and their children: Marty, Pat, Nick, Ken, and Helen.
LEE GOLDBERG is a two-time Edgar and Shamus Award finalist who has written and produced scores of highly successful network television series, including Diagnosis Murder, SeaQuest, Hunter, Martial Law, Monk, and The Glades. He's also the author of over thirty novels and non-fiction books, including The Walk, Successful Television Writing, Watch Me Die, King City and fifteen Monk mystery novels. He's currently writing four books with bestselling author Janet Evanovich. As an international television consultant, he has advised networks and studios in Canada, France, Germany, Spain, China, Sweden, and the Netherlands on the creation, writing, and production of episodic television series.
ROBERT GREENBERGER is currently a Senior Editor at DC Comics. In his career, he has edited numerous media tie-in comics, notably a long run on the Star Trek titles. As a writer, Bob has written predominantly in the Star Trek universe, either in collaboration with Michael Jan Friedman and Peter David or on his own. He's also worked in the Time Station and Keith Laumer's Bolo universes plus a smattering of original short fiction. Additionally, he writes young adult non-fiction on a wide variety of topics. A diehard New York Mets fan, Bob lives in Connecticut with his wife Deb, and children Kate and Robbie.
JEREMIAH HEALY, a graduate of Rutgers College and Harvard Law School,is the creator of the John Francis Cuddy private-investigator series and (under the pseudonym "Terry Devane") the Mairead O'Clare legal-thriller series, both set primarily in Boston. Jerry has written eighteen novels and over sixty short stories, fourteen of which works have won or been nominated for the Shamus Award. He served a four-year term as the President of the International Association of Crime Writers ("IACW"), and he was the American Guest of Honor at the 35th World Mystery Convention (or "Bouchercon") in Toronto during October, 2004.
NANCY HOLDER is USA Today bestselling author of over 75 novels, many of them tie-ins for HELLBOY, HULK, BUFFY THE VAMPIRE SLAYER, ANGEL, SMALLVILLE, HIGHLANDER, WISHBONE and SABRINA THE TEENAGE WITCH. She was the coauthor on the first two volumes of the "Buffy the Vampire Slayer: The Watchers Guide" and "The Angel Casefiles," which received sterling reviews from The Wall Street Journal and Entertainment Weekly. Her work has appeared on recommended readings lists from the American Library Association, the American Reading Association, the New York Public Library, and others. She also teaches creative writing through the extension department of the University of California San Diego.
ROBERT JESCHONEK, Robert Jeschonek is an award-winning writer whose fiction, comics, essays, and podcasts have been published around the world. He won the 2013 Scribe Award for Best Original Novel for Tannhäuser: Rising Sun, Falling Shadows, a game-based alternate history adventure. His tie-in credits include Star Trek, Doctor Who, Captain Midnight, and ReDeus fiction, and he has written for DC Comics. He won the grand prize in the nationwide Star Trek: Strange New Worlds contest and was nominated for the British Fantasy Award. His original young adult fantasy novel, My Favorite Band Does Not Exist, won the Forward National Literature Award and was named one of Booklist's Top Ten First Novels for Youth. His cross-genre science fiction thriller, Day 9, is an International Book Award winner.
PAUL KANE has been writing professionally for twelve years. His genre journalism has appeared in such magazines as The Dark Side, Fangoria, SFX and Rue Morgue, and his first non-fiction book was the critically acclaimed The Hellraiser Films and Their Legacy, introduced by Doug 'Pinhead' Bradley. His short stories have appeared in many magazines and anthologies on both sides of the Atlantic, in all kinds of formats (as well as being broadcast on BBC Radio 2), and have been collected in Alone (In the Dark), Touching the Flame, FunnyBones and Peripheral Visions. His novella Signs of Life reached the shortlist of the British Fantasy Awards 2006 and The Lazarus Condition was introduced by Mick Garris, creator of Masters of Horror. His first mass market novel is Arrowhead, a post-apocalyptic reworking of the Robin Hood myth published by Abaddon as part of their Afterblight series. In his capacity as Special Publications Editor of the British Fantasy Society he worked with and edited authors like Brian Aldiss, Ramsey Campbell, Muriel Gray, Graham Masterton, Robert Silverberg and many more. In 2008 his zombie story 'Dead Time' was turned into an episode of the Lionsgate/NBC TV series Fear Itself, adapted by Steve Niles (30 Days of Night) and directed by Darren Lynn Bousman (SAW II-IV) with FX from Oscar-winners KNB. Paul's website, which has featured guest writers such as Stephen King, Clive Barker and Neil Gaiman, can be found at www.shadow-writer.co.uk He currently lives in Derbyshire, UK, with his wife—the author Marie O'Regan—his family, and a black cat called Mina.
PAUL KUPPERBERG has authored media tie-ins featuring BATMAN, SPIDER-MAN, THE HULK, DR. WHO, WISHBONE, POWERPUFF GIRLS, STAR TREK, THE AVENGER, and the JUSTICE SOCIETY OF AMERICA. Paul's other writing credits include over 700 comic book stories for such characters as Superman Vigilante, Power Girl, Masters of the Universe, and dozens more. He also created the comics Arion Lord of Atlantis, Checkmate, and Takion, has written on-line web animation, the syndicated Superman and Tom & Jerry newspaper strips, the feature Trash for England's 2000 A.D. magazine, humor and parody for Marvel's Crazy Magazine and the now defunct Weekly World News, short stories for various fantasy and horror anthologies, and numerous young adult non-fiction books on subjects ranging from history and science to biography and pop culture. His humor book, Jew-Jitsu: The Hebrew Hands of Fury will be published November '08 by Citadel Press. He has been an editor for DC Comics (where he edited as well as wrote media tie-ins), Executive Editor of Weekly World News, Senior Editor for World Wrestling Entertainment's WWE KIDS Magazine.
ANDY MANGELS is the USA Today best-selling author and co-author (with Michael A. Martin) of over a dozen novels – including Star Trek, Roswell, and Star Wars books – and is an award-winning comic book anthology editor. He has also written several nonfiction books on media properties such as Dawson's Creek and The X-Files, and comic books and trading cards set in the realm of licensed properties such as Star Trek, Star Wars, Dragon's Lair, Nightmare on Elm Street, Friday the 13th, Child's Play, Elfquest, Quantum Leap, Justice League, and Sliders. He has produced interactive children's material for Microsoft and an animation bible for Abrams-Gentile. Having contributed Special Features DVD material for Anchor Bay and Warner Bros., Andy is now providing Special Features content and scripting and directing a series of sixteen half-hour DVD documentaries for BCI Eclipse, on He-Man and the Masters of the Universe.
JEFF MARIOTTE has written more than thirty novels, including original horror epic The Slab, and Stoker Award nominated teen horror series Witch Season, as well as books set in the universes of Buffy the Vampire Slayer, Angel, Las Vegas, Conan, 30 Days of Night, Charmed, Star Trek and Andromeda and a novelization of the movie Boogeyman. He is also the author of more comic books than he has time to count, including the original Western series Desperadoes, some of which have been nominated for Stoker and International Horror Guild awards. He is a member of the Science Fiction and Fantasy Writers of America, the Western Writers of America, and the International Association of Media Tie-in Writers. With his wife, Maryelizabeth Hart, and partner Terry Gilman, he co-owns Mysterious Galaxy, a bookstore specializing in science fiction, fantasy, mystery and horror. He lives on the Flying M Ranch in the American southwest with his family and pets in a home filled with books, music, toys, and other examples of American pop culture.
ELIZABETH MASSIE is the author of twenty-some horror and historical novels and tons of short stories. Her tie-in novel credits include a Buffy the Vampire Slayer novel, a Dark Shadows novel (co-authored with Stephen Mark Rainey), The Tudors: King Takes Queen (the novelization of the second season), and the upcoming, as yet un-subtitled novelization for the third season of The Tudors. Short fiction tie-ins include stories featuring Kolchak: The Night Stalker, Zorro, and The Spider. She has recently finished a Phantom comic book, the first and only one to feature the Phantom's sister, Julie. Beth lives in the beautiful Shenandoah Valley of Virginia with illustrator Cortney Skinner.

WILL MCDERMOTT is a fantasy and science fiction writer specializing in game-related fiction. He's written in the worlds of Magic: The Gathering, Dungeons & Dragons, Warhammer 40K and Monte Cook's Lands of the Diamond Throne. His third Kal Jerico novel, Lasgun Wedding, will be out in April of 2007. During the day, Will writes dialogue for the Guild Wars online role-playing game for ArenaNet in Bellevue, Washington. Will lives in nearby Bothell, Washington with his game-designing wife, three energetic kids, and one large, insane, orange dog.
YVONNE NAVARRO has had around twenty solo and tie-in novels published. Her tie-in credits include Species and Species II, Elektra, Hellboy, an Aliens novel, and numerous tie-in and original Buffy the Vampire Slayer novels. She lives in Arizona with her husband, author Weston Ochse, and two rescued Great Danes, Lily and The Goblin. By day she's an Operations Officer for a military contractor on Ft. Huachuca.
STEVE PERRY has sold dozens of stories to magazines and anthologies, as well as a considerable number of novels, animated teleplays, non-fiction articles, reviews, and essays, along with a couple of as-yet unproduced movie scripts. He wrote for "Batman: The Animated Series" during its first emmy-award winning season, and during the second season, one of his scripts was nominated for an Emmy for Outstanding Writing—which no doubt caused the subsequent loss of that award. His novelization of "Star Wars: Shadows of the Empire" spent ten weeks on The New York Times Bestseller List. He also did the bestselling novelization for the summer blockbuster movie "Men in Black," and all of his collaborative novels for "Tom Clancy's Net Force" series have made the NY Times list. He is the most recent recipient of the Willamette Writers Lifetime Achievement Award. For the past several years he has concentrated on books, and is currently working on novels now numbered somewhere around fifty-five, which include a fat fantasy, and a new "Star Wars" novel, both in collaboration with Michael Reaves.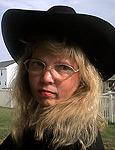 JEAN RABE is the author of more than a dozen fantasy novels and more than three dozen fantasy, science-fiction, military, and horror short stories. Her latest series is "The Finest Trilogy" from Tor Books: THE FINEST CREATION and THE FINEST CHOICE, currently available, and THE FINEST CHALLENGE, due out the fall of 2006. All feature magical, sentient horses. Her DRAGONLANCE novels include: THE DAWNING OF A NEW AGE, DAY OF THE TEMPEST, EVE OF THE MAELSTROM, THE SILVER STAIR, DOWNFALL, BETRAYAL, REDEMPTION, and LAKE OF DEATH. Among her other projects is RETURN TO QUAG KEEP, which she co-authored with the late Andre Norton and which came out out in early 2006.
RON RENAULD has had over fifty novels published and is currently at work on his latest installments in the long-running MACK BOLAN/EXECUTIONER franchise. Ron has additionally written for television and has a dusty shelf piled semi-high with unsold screenplays. He lives in Los Angeles and dabbles periodially on a memoir entitled Hack Like Me.
STEVEN SAVILE has edited a number of critically acclaimed anthologies and collections, including Redbrick Eden and most recently Elementals for Tor Books in the US, as well as Smoke Ghost & Other Apparitions and Black Gondolier and Other Stories, the collected horror stories of Fritz Leiber. Steven is also the author of the Von Carstein Vampire trilogy, Inheritance, Dominion and Retribution, set in Games Workshop's popular Warhammer world, and has adapted the blood-thirsty celtic barbarian Slaine from 2000 AD for Black Flame, Slaine the Exile and Slaine the Defiler. Steven has written for Star Wars, Jurassic Park and Dr Who as well as his original novels and short stories, including Houdini's Last Illusion (Telos) and Angel Road (Elastic Press). He was a runner up in the British Fantasy Awards, and a winner of a Writers of the Future Award in 2002.
DAVID SEIDMAN has written books based on characters from King Kong to Mickey Mouse to Spider-Man, as well as characters who have nothing to do with animals. He has also written non-fiction books, newspaper and magazine articles, comic-book stories, a variety of marketing materials, and whatever else publishers have wanted to pay for. He has been an editor at the Los Angeles Times Syndicate and Disney Publishing; a stand-up comedian; a film and television script analyst; and Lorenzo de la Vega, rightful king of Castile and the most sensual lover alive. You can contact him at davidseidman@earthlink.net.
DEAN WESLEY SMITH is the bestselling author of over seventy novels and hundreds of short stories. He writes not only under his own name, but other varied names in science fiction, fantasy, romance, and mystery. Under the Dean Wesley Smith name, he has written over a dozen books for STAR TREK, the only two original MEN IN BLACK novels, and novels in four different gaming universes. He has done almost a dozen novelizations of major movies, including the first X MEN movie, THE CORE and RUN DOWN. With his wife, Kristine Kathryn Rusch, under the name Kathryn Wesley, they wrote four different Hallmark Hall of Fame novelizations for major television mini-series, including THE TENTH KINGDOM. Under the name Sandy Schofield as well as their own names, they have also done a number of major television series books, including SMALLVILLE. Dean has been an editor and a publisher, and while now writing full time, he still finds time to edit an anthology from Pocket Books for new writers called STAR TREK: STRANGE NEW WORLDS.
STEPHEN D. SULLIVAN Stephen D. Sullivan is the author of more than thirty published novels. He's written stories for Dragonlance, Teenage Mutant Ninja Turtles, The Simpsons, Spider Riders, Dungeons & Dragons, the Fantastic 4, Mage Knight, Speed Racer, Thunderbirds, and many others. He has ghost-written fourteen novels in a famous series about a pair of boy detectives. Steve has won two Origins Awards for his writing. He lives in Wisconsin with his wife and two children. More information about Steve and his work can be found at: www.stephendsullivan.com
KAREN TRAVISS is a British author whose critically acclaimed debut SF novel City of Pearl (HarperCollins 2004) was a finalist for the Philip K Dick, Locus and Campbell awards. She's currently writing more novels in the six-book City of Pearl eries. She's also the author of STAR WARS novels, including the Republic Commando and Legacy of the Force series. A former defence correspondent and TV and newspaper journalist, Karen has also served in the Royal Naval Auxiliary Service and the Territorial Army. Her short stories have appeared in Asimov's, Realms of Fantasy, and Star Wars Insider.
TIM WAGGONER's novels include Like Death, A Nightmare on Elm Street: Prot g , Pandora Drive, Thieves of Blood, the Godfire duology, and Necropolis. He's published close to eighty short stories, some of them collected in All Too Surreal. His articles on writing have appeared in Writer's Digest, Writers' Journal, and other publications. He teaches creative writing at Sinclair Community College in Dayton, Ohio.
BOBBI JG WEISS, along with husband/partner David Cody Weiss, has been a full-time freelance writer for 15 years specializing in childrens' licensed properties. Her over 40 novels include SABRINA, THE TEENAGE WITCH, LIZZIE McGUIRE, STAR TREK and SMALLVILLE. Storybooks include DEXTER'S LAB, FAIRLY ODDPARENTS, SPONGEBOB SQUAREPANTS and the upcoming MONSTER HOUSE. She has written TV animation (TIMON & PUMBAA, POCKET DRAGONS) and more than 20 online cartoons for Disney Online featuring classic Disney characters. She is the author of over 150 comic books (ANIMANIACS, POWERPUFF GIRLS, LOONEY TUNES and others) along with a long list of other commercial products, 21 collector card sets (SCOOBY-DOO, CATWOMAN, JAMES BOND, BATMAN), educational comics, and puzzle books.
SUSAN WRIGHT Susan Wright is the author of many science fiction and fantasy novels, as well as nonfiction books on art and popular culture. Her original novels include the SLAVE TRADE trilogy, and the fantasy duology TO SERVE AND SUBMIT and A POUND OF FLESH. Susan has also written 9 Star Trek novels and several short stories for Star Trek anthologies including: DARK PASSIONS, books 1 & 2, THE BADLANDS, books 1 & 2 and GATEWAYS – ONE SMALL STEP. Her novel about Star Fleet Academy, THE BEST AND THE BRIGHTEST (1998), was the first time a main character in a Star Trek novel was openly gay. Susan is currently the spokesperson for the National Coalition for Sexual Freedom and has lectured extensively at universities around the country. She received her masters from New York University Institute of Fine Arts, and lives in New York City with her husband Kelly Beaton.
Comments & Responses